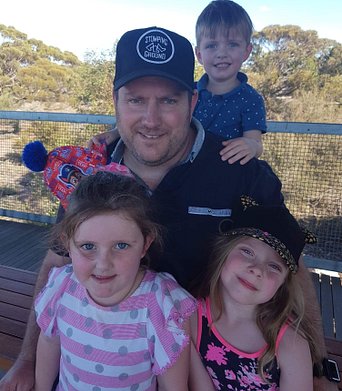 Welcome to AssetZ Financial Planning
Thanks for stopping by and if you have any questions at all please give me a call or send me an email. If you are after a large Financial Services company with a flash office, reception desk and many administration and para planning staff, then you have come to the wrong place. AssetZ Financial Planning is my business and I am the point of contact at all times for my clients. My name is Paul Reid and I am the owner and authorised representative of AssetZ Financial Planning. I specialise in Risk Insurance, Fund Management and Cash flow management for my clients and have extensive experiance in investment markets and insurance products.
Unlike many of the larger firms in the industry where you may meet with the Financial Planner inititally and then your file is handed over to the para planner or administration staff, I deal with you, my client, through out the whole process. I meet with you, discuss your goals, create the plan, implement the plan and support you until you reach or exceed your goals. My aim is not to create a massive business with a mass of clients that I never get to work one on one with, but to create a select group of clients that I work closely with to ensure they receive the absolute best service and advice possible. My buisness goal is simple -To provide my clients with a clear, strategic and proven strategy to achieve their goals. While it is simple, it is very powerful and I get great pleasure in achieving the outcome, as do my clients.
I am a Goal Based Financial planner, I will tailor my advice to achieve your specific goals. You can track your chance of achieving your goals through the software I use and you will have access to this powerful tool as part of being my client. We meet at least yearly, chat regularly, to ensure you are still on track for your goals. If you ever have a claim then I work with you through out the process as part of the service I provide.
If you would like to see if we are the right fit for each other, please click the "Book a Call" button and select a time that suits you for a short call. If you would like to have a look at the powerful software used and see if you are on track to reach your goals please click on the "Build My Wealth Map" button ( It's Free for you!). It is also important to note that I am not aligned or tied to any large institutions, I have no obligation to recommend one certain product over another.
Thanks for visiting my website and I look forward to hearing from you.
All the Best
Paul Reid